On Sunday I amused myself at the Sydney Writer's Festival
Published Monday, May 30, 2005 by Emma |
E-mail this post

---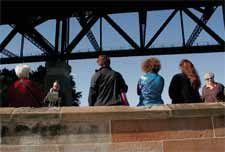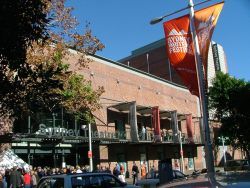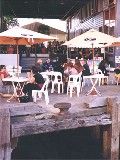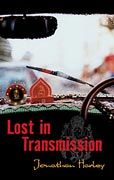 As you can see, I am enjoying uploading pictures onto this site!
The writer's festival was held at Walsh Bay, In the Sydney Dance Company's rehearsal rooms, and I went to hear Eric Campbell and Jonathan Harley, both ABC foreign correspondents, talk about their travels then got my books signed afterwards.
Sydney is very cold these days, especially at night, but we are have lovely crisp blue days.