Being a public servant has it's advantages
Published Wednesday, July 27, 2005 by Emma |
E-mail this post

---
EMAIL

RESIGNATION OF PREMIER BOB CARR
As you will have heard, the NSW Premier, Bob Carr, today announced his retirement from State Parliament, as from next Wednesday, 3 August 2005.
The new Premier is expected to be announced early next week.
The important thing for the department is that we maintain service delivery to ensure it's business as usual.
I will keep you informed of further developments.
Regards,
Senior Person
In My Departmen
t
I got this news a whole five minutes before everyone else (except the daily telegraph who guessed what it was when the press conference was called) because our media office getS the Premier's department news scan. That meant that I could call Dave a
whole five minutes before everyone else, because everyone thinks of Dave when they hear a big political story. So he got to watch the press conference

LIVE

on channel 9. In the meantime I have been maintaining business as usual and wondering which of the useless opportunists in the cabinet Labor will dredge up to replace the great leader. In the meantime to mark your retirement Bob: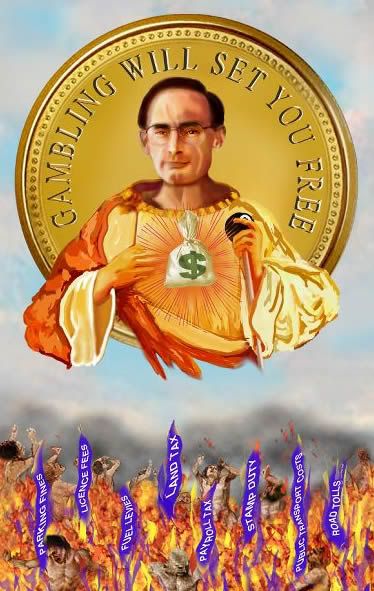 From the fabulous
Hey Nick
dot com